Don't put your future at risk, schedule your free consultation today.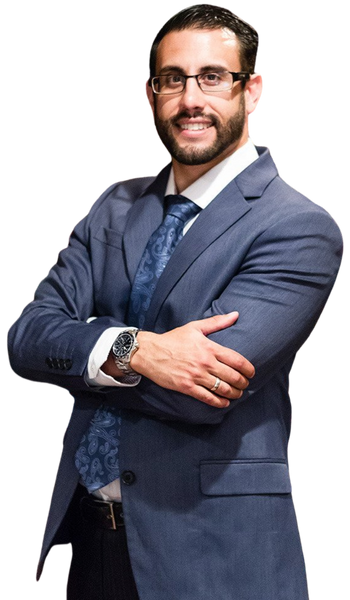 How Do I Evaluate An Attorney's Experience?
Don't confuse years practicing law with actual experience. An attorney may have 20 years in practice, yet spent the last 10 years not going to trial, not filing motions, and simply pleading people out.
Choosing The Right Attorney For You
As a criminal defense lawyer, I can tell you that evaluating an attorney's experience is crucial when it comes to selecting the right lawyer for your case. It's not enough to simply look at how long they have been practicing law, as this can be misleading. Instead, you need to dig deeper and ask questions about their actual experience in handling cases like yours.
Looking into the attorneys trial experience
One of the best ways to evaluate an attorney's experience is by looking at their trial record.
How many trials have they had?
How often are they in a trial?
What is the most serious case they've tried?
What is the most complex case they've tried?
This will give you an idea of how comfortable they are in the courtroom and their level of experience in handling cases that go to trial.
Another important factor to consider is the most serious and complex cases they have tried. This will give you an idea of their ability to handle high-stakes cases and their level of expertise in dealing with complex legal issues.
The truth about AVVO profiles
While AVVO can be a good starting point, it's important to remember that it's just one source of information. You should also look at other sources such as reviews from past clients, referrals from other attorneys, and their overall reputation in the legal community.
There are some very good attorneys who have mediocre AVVO profiles and there are mediocre attorneys with fantastic AVVO profiles.
Ultimately, the best way to evaluate an attorney's experience is by meeting with them in person. This will give you a chance to ask questions, discuss your case, and get a sense of their communication style and overall approach to handling cases. By taking the time to do your research and ask the right questions, you'll be able to find an attorney with the experience and expertise you need to achieve the best possible outcome for your case.
At the end of the day, you need to meet with the attorney and decide for yourself.
Vincent Rivera is an experienced criminal defense lawyer who understands the importance of evaluating an attorney's actual experience rather than just the number of years they have been practicing law. He specializes in telling his clients' stories in court and has handled a wide range of cases, including
domestic battery,
drug possession and distribution,
DUIs,
sex crimes,
and felony murder.
Vincent has an impressive trial record, and he is comfortable handling high-stakes and complex cases. He has received numerous awards for his work, including the Kansas Legal Educator Award, and is dedicated to continuous improvement through training and learning the best techniques.
Vincent is also committed to sharing his knowledge and experience with others, teaching trial skills to law students at Washburn Law's Intensive Trial Advocacy Program and serving as a mentor to other attorneys. If you want an attorney who will take the time to hear your story and fight for your rights, Vincent Rivera is the right choice for you.