Don't put your future at risk, schedule your free consultation today.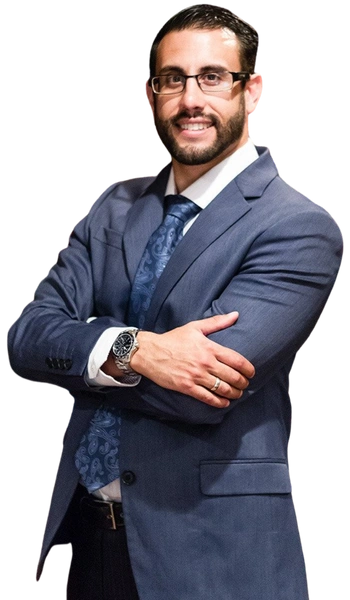 Kansas Forgery Criminal Defense
At Rivera Law, LLC, our criminal defense attorneys can help you contest charges of forgery in Olathe and its surrounding areas in Kansas. Our team is committed to finding appropriate strategies to obtain a dismissal or reduction of charges.
Under Kansas law, forgery is the "making, altering, or endorsing of a written instrument, with intent to defraud."
When committing forgery, you make the writing instrument look as if:
Someone else, real or fictitious, made it.
Its date was valid.
Its provisions were authorized.
Someone with authority permitted it.
This type of white-collar criminal accusation includes creating, distributing, or possessing forged written documents. Working with a trusted defense attorney is key to protecting your rights and future. At Rivera Law, LLC, our attorneys bring their in-depth knowledge of state and federal law to your case.
Call Rivera Law, LLC, today at (913) 210-0844 or use our online form to schedule a consultation to build a strong defense against your forgery charges in Olathe.
What Are the Penalties for a Forgery Conviction in Kansas?
Kansas law classifies forgery as a level eight nonperson felony. The law requires an individual to serve their mandatory jail time before becoming eligible for release on probation, parole, suspension of sentence, or reduction of sentence.
A forgery conviction can lead to the following penalties:
First conviction: Up to $500 in fines
Second conviction: At least 30 days in jail and up to $1,000 in fines
Third or subsequent conviction: At least 45 days in jail and up to $2,500 in fines
In addition to legal consequences, a felony conviction can negatively impact various aspects of your professional and personal life, such as employment, professional licenses, or child custody.
Protect Your Rights with Rivera Law, LLC
We recommend that you reach out to us as soon as you face forgery accusations. This helps us ensure that you are facing fair interaction with law enforcement and that the rest of the legal process also respects your rights.
Our criminal defense attorneys can speak on your behalf as soon as they start working with you. While you should be polite during your interactions with the police, you should exercise your right to remain silent until we are present. This helps minimize the risk of accidentally incriminating yourself as a judge can use anything you say against you.
Common defense strategies against forgery charges include:
Duress
Intoxication
Physical or mental incapacity
Lack of intent
Law enforcement misconduct
In the case of forgery, if a court cannot establish whether a purported person is real or fictitious, a judge can make the rebuttable presumption that this person is fictitious.
It is possible to settle some forgery cases outside of court, but no matter whether your case allows it or needs to go to trial, our attorneys accompany you at every step of the process, and we are here to address any questions or concerns you may have about your defense and potential outcomes. We are committed to helping you protect your future.