Experience, Dedication, and Leadership.
With Rivera Law You Receive
Top-Rated & Award-Winning Defense
Personalized Representation
Unparalleled Client Service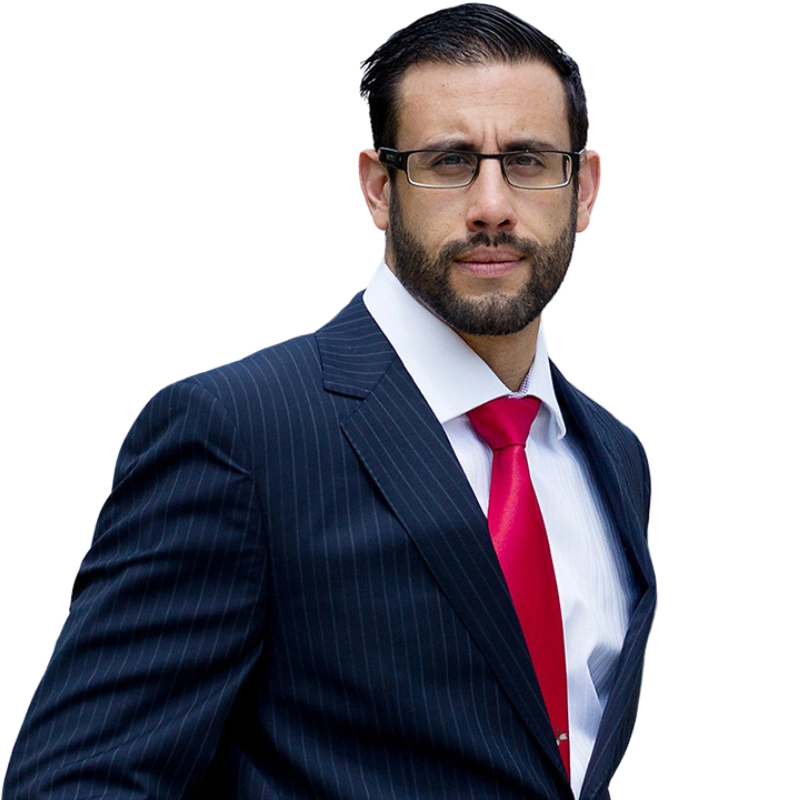 Kansas Criminal Defense Attorney
Your Criminal Charges Do Not Define You.
One aspect of our firm focuses on criminal law, led by Attorney Vincent Rivera. If you or someone you know has become involved in the criminal process, a knowledgeable and experienced Kansas criminal defense lawyer could make the key difference to securing a favorable outcome for you and protecting your rights as a defendant. Whether you have misdemeanor or felony charges against you, your criminal past should not define the rest of your life.
Attorney Vincent Rivera will do his best to help you argue for reduced penalties and protect your reputation following an unfair arrest or accusation. He is a shrewd trial lawyer and negotiator, and he is also on good terms with the local judges and attorneys. In the face of criminal charges, let Rivera Law, LLC assert your rights as a defendant and protect your future before the prosecution, judge, and jury.
---
Schedule a free consultation with our skilled Olathe lawyers online or call (913) 210-0844 to get started.
---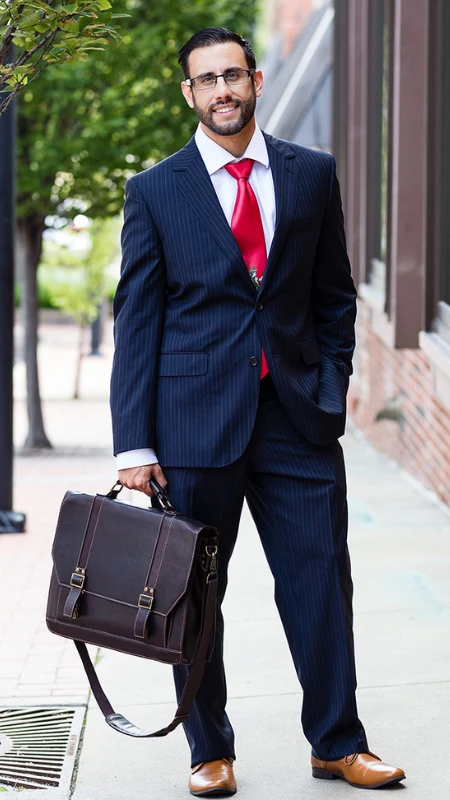 Vincent Rivera In The News
'It's Going to Get Worse': 12-Year-Old Kansas Boy Who Endured Months of Racist Bullying, Threats Faces Felony for Allegedly Bringing Knife to School for Protection
According to the boy's attorney Vincent Rivera, the bully allegedly told the boy to "stop coming to school" or "I am going to hurt you" prior to hitting the boy and knocking him down. The abuse started when the family moved to Ottawa in 2019, and the boy often refused to get out of bed to go to school because he was afraid.
Rivera says that individuals are allowed to use force to defend themselves against legitimate threats, according to the laws in Kansas, and argued that the boy experienced a pattern of bullying that worsened over the years. He also argued that the adults did not make any meaningful attempts to stop the threats and forced him to return to school.
---
This simony occurred during the upward-departure phase of the jury trial of teens who tried to rob the gun store "She's a Pistol." Under the upward departure, client faced 46 years to life, but I was able to reduce his "hard time" by 10 years.
---
For their part, the two deceased young men, Julian Frank, 19, and Abdu Wana, also 19, were happy to meet two guys from Johnson County, calling them "weak and vulnerable," Ridings lawyer, Vincent Rivera said. Frank and Wana bought an AK-47 two days before the meet-up and planned to rob Ridings and Manakul.
"This was never a drug deal," Rivera said. "This was a robbery from square one."
---
Defense attorney Vincent Rivera had asked Fowler during an April hearing to dismiss all charges against Nunez.
The original charges last summer included murder, arson and aggravated robbery. The murder and arson counts against Nunez were dropped during the preliminary hearing. The aggravated robbery count apparently was revised with his plea in May...
"This is a rare sentencing because today we actually have the benefit of hindsight," Vincent Rivera, Nunez's lawyer said. "Today we are sentencing a 21-year-old man for things that took place when he was 16 years old, for his actions when he was 16 years old. Some of the questions we ask ourselves at sentencing is what are the chances what are the chances this person is going to move on, reoffend? What are the chances that this person is going to be a danger to the community?"
Nunez pleaded no contest to lesser charges May 11. He was originally charged with arson, aggravated robbery and the murder of 19-year-old Avila. Nunez has 92 days previously served credited towards his 47 month sentence.
1st news article by The Emporia Gazette
2nd news article by The Emporia Gazette
---
Laughlin's lawyer Vincent Rivera implored the jury to consider his client's intent and the "jovial" work environment under Laughlin. County Administrator Melissa Sieben, Laughlin's supervisor, testified that Laughlin is "ridiculously intelligent" and that some people don't get his humor.
---
Schedule a free consultation with our skilled Olathe lawyers online or call (913) 210-0844 to get started.
---
Rivera Law Client Testimonials
"Vincent was the most professional and intelligent lawyer that provided the best counsel that I could have ever hoped for. Thank you Vincent!"

Paul T.
"Mr. Rivera is an amazing criminal lawyer. He helped me with a case many years ago in which I was wrongly accused. My three co-defendants, one with a renowned criminal attorney, were all in the process of negotiating a plea for a misdemeanor, even though we were innocent.

Mr. Rivera stood up for my rights. He beat the case in a preliminary hearing despite the insanely low burden the state has to meet to get to trial. Many years later, and after my own legal education, Mr. Rivera is still one of the most talented and dedicated attorneys that I have encountered. And I am sure that since that time, he skill has only increased. I would highly recommend Mr. Rivera's services to anyone needing legal representation."

Kristopher H.
Schedule a free consultation with our criminal defense lawyers or call (913) 210-0844 to get started.
---